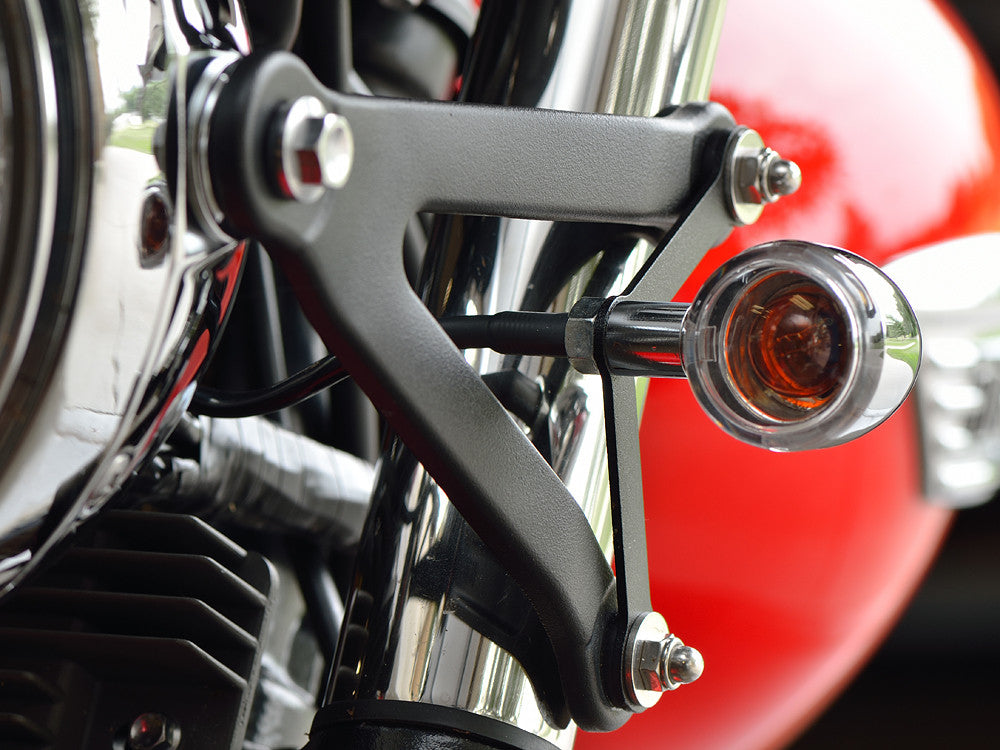 FRONT TURN SIGNAL TUCK KIT - Triumph Thruxton
FEATURES
Designed specifically for the Triumph Thruxton.
Powder coated Stainless steel for extended life.
Bracket kit tucks stock front turn signals tighter into the headlight.
DESCRIPTION
This turn signal tuck kit gives your Triumph Thruxton a sleeker look by tucking the stock blinkers closer into the stock headlight housing. We've tucked it all into this one. We don't just sell a product at K-Town Speed, we sell our road-tested modifications.