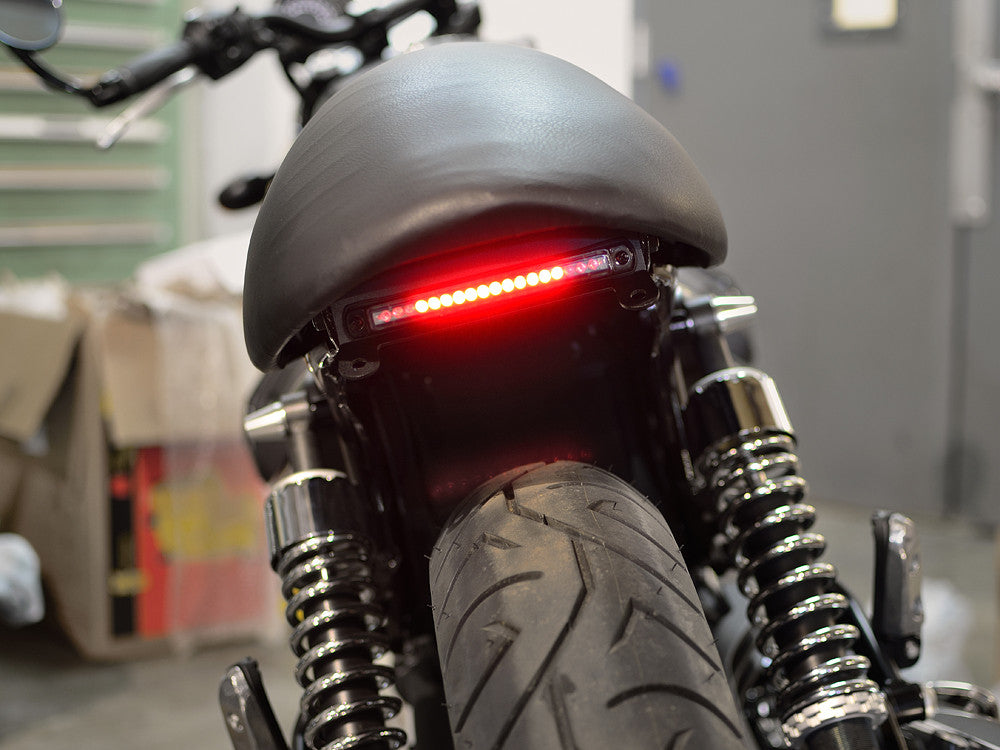 K-TOWN FENDER ELIMINATOR WITH BRAKE AND TURN SIGNALS
FEATURES
Powder-coated Aluminum Under Tail

. ( Tail Tidy)

6" Light Bar ( with turn signals )

Fender Eliminator

Plug and Play
DESCRIPTION
Eliminates the stock fender and replaces tail light and turn signals with a sleek simple brake light with integrated turn signals. Makes for a super sleek rear end for your Moto Guzzi V7. It's not everyday you can improve the sleekness of your rear end for under $200. We don't just sell a product at K-Town Speed, we sell our road-tested modifications. 
V7 III Racer
V7 III Stone (all variants)
V7 III Special
V7 III Anniversario
V7 III Milano
V7 III Rough
V7 III Carbon Dark
V7 III Carbon Shine
**In the case that you need a dual load equalizer, it is for sale separately on our website.