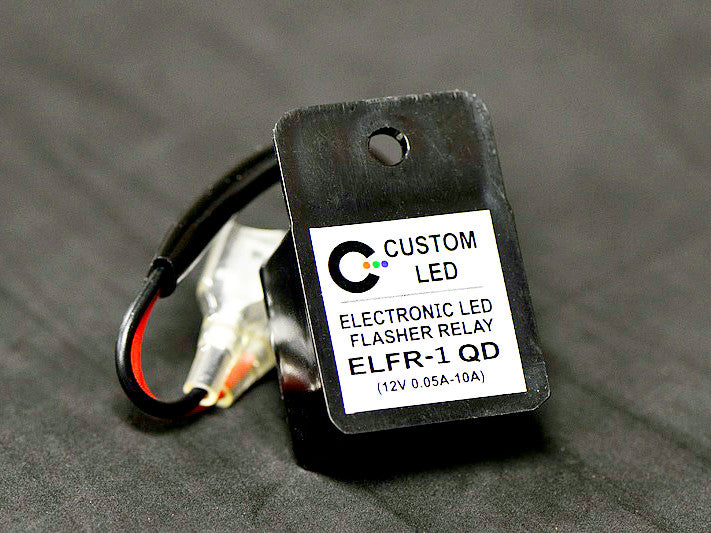 K-TOWN UNIVERSAL ELECTRONIC FLASHER
FEATURES
If you have all LED signals, the normal #552 flasher won't be effective. This time-proven unit allows flashing operation on all forms of lighting, for all models.

Don't settle for resistors or other second-rate gizmos.
DESCRIPTION
These LED signals are flashy, dependable, and tested by enthusiasts who really need to be noticed (especially by other drivers). We don't just sell a product at K-Town Speed, we sell our road-tested modifications.